To install module via composer, could you please follow these steps ?
[NEWS] On February 2020, we have released a new Composer method, please check our guide here for reference: https://bsscommerce.freshdesk.com/support/solutions/articles/19000110052-installation-guide-for-magento-2-extensions-by-composer 
Step 1: Unzip module in root folder
Step 2: Login ssh (root folder) and run 
composer config repositories.bsscommerce/fast-order path Bss_FastOrder_m2_v1.1.1 (lastest version of Fast Order module)
After that you will see in this file : root-folder/composer.json there's new added option bsscommerce/fast-order
If you don't want to use symlink for extension, you could add this code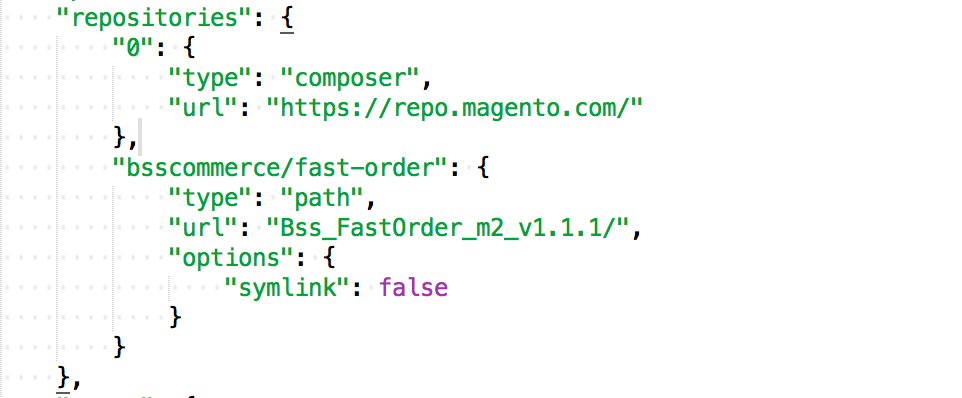 Step 3: Run
composer require bsscommerce/fast-order(bsscommerce/fast-order you could find this name in composer.json file
Step 4:
Run
php bin/magento setup:upgrade
php bin/magento setup:static-content:deploy
Additionally, you could refer our module features on our demo site before purchase:
For more information about product, please refer Magento 2 Wholesale Fast Order page.
If you need any further assistance, please feel free to contact us.
Please visit our site for more useful Magento 2 Extensions: https://bsscommerce.com/magento-2-extensions.html